The goal of this project was to create desk candy using a programmable 3-axis mill. I created a scaled replica of the sports car game piece from Monopoly.
media (CAD) : Solidworks / 5" x 2" x 3" / 2020
media (CAM) : MasterCAM / 5" x 2" x 3" / 2020
media (final car) : aluminum / 5" x 2" x 3" / 2020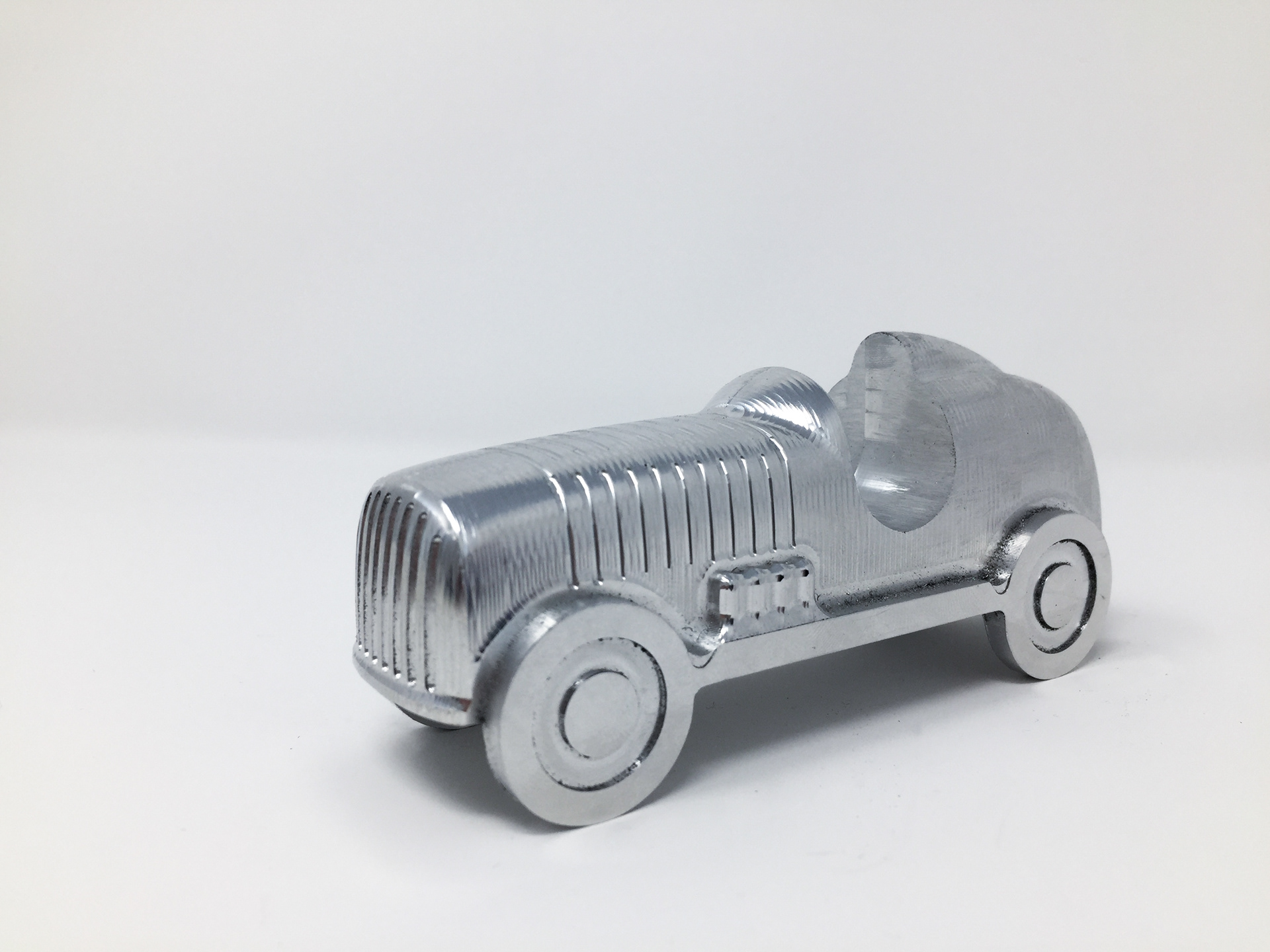 The first step of the process was modeling the geometry in Solidworks. The curves of the main body were made as surfaces, which were knit together into a solid. The remaining details were then added and the edges cleaned up to finalize the model.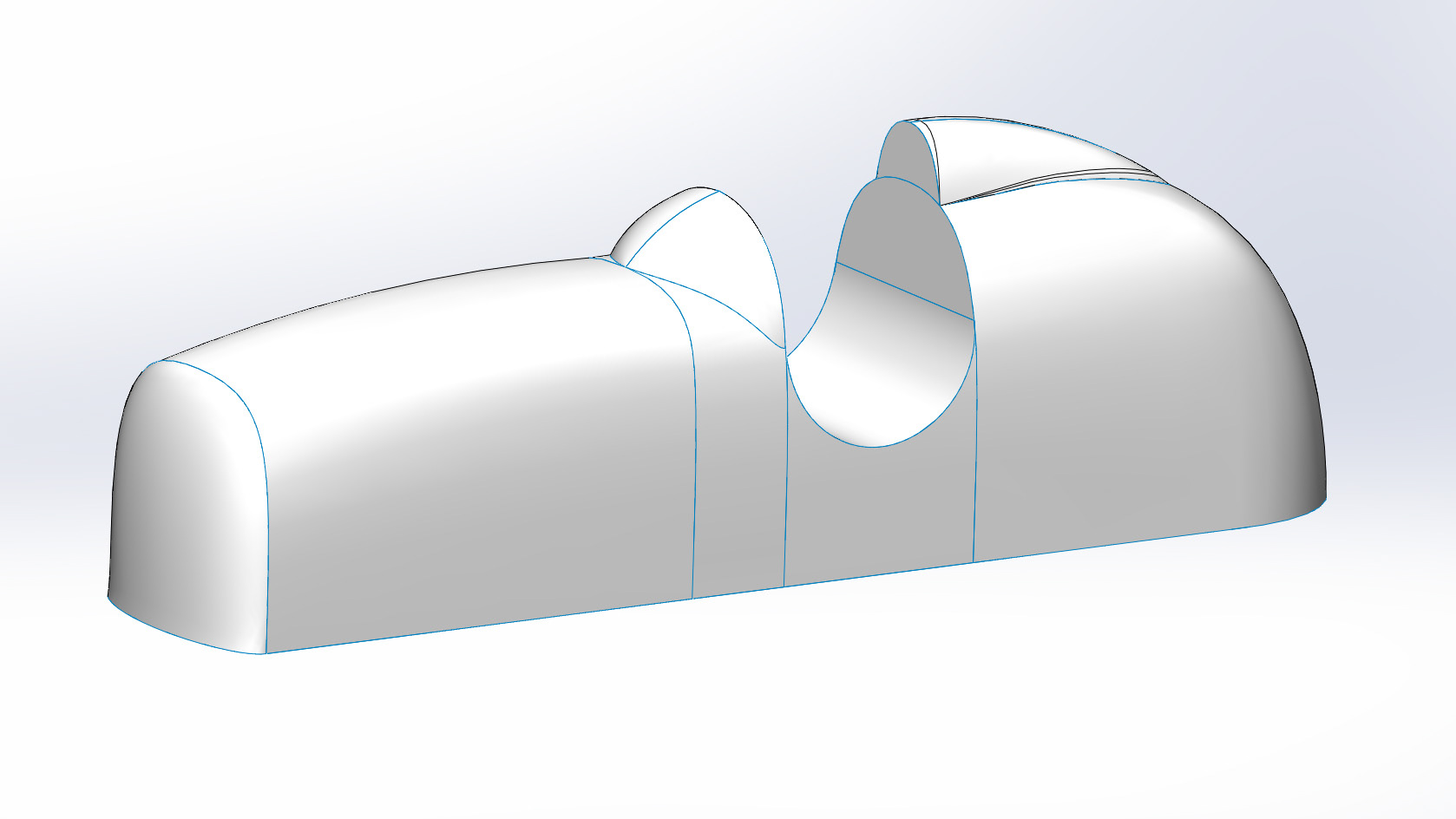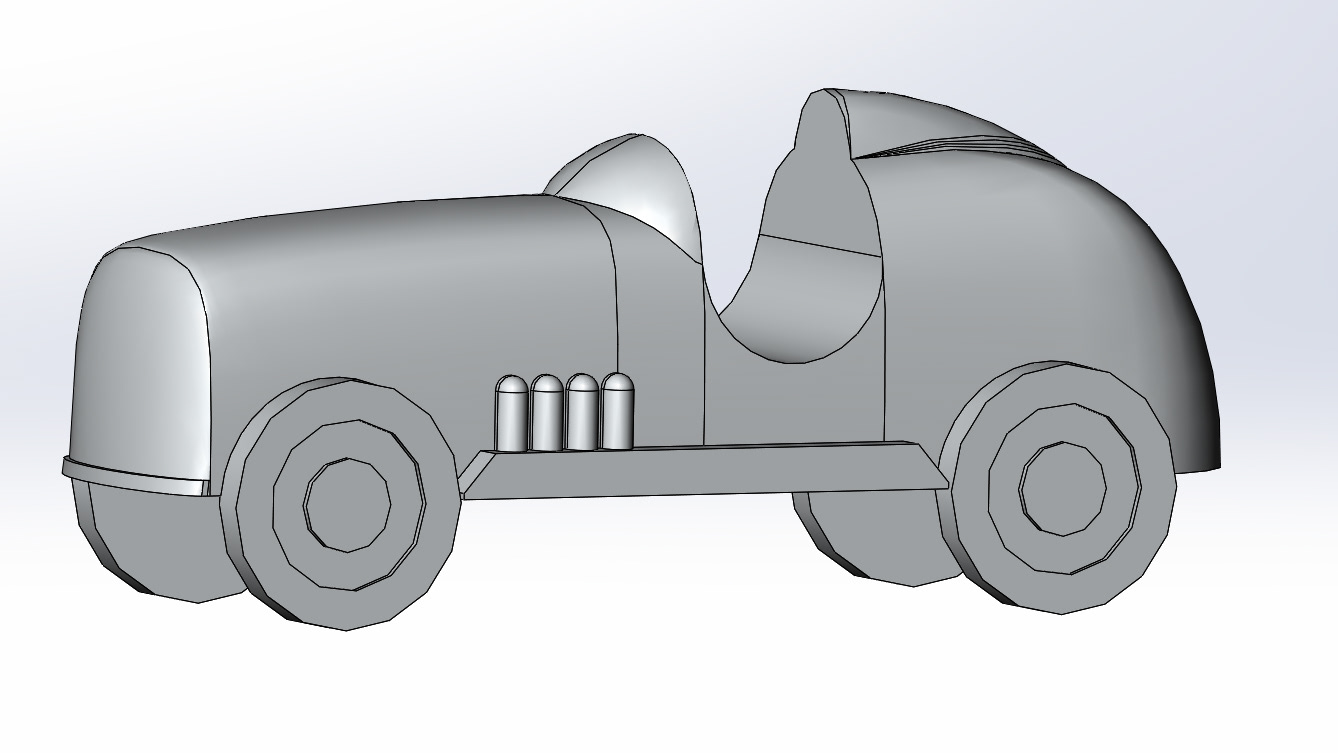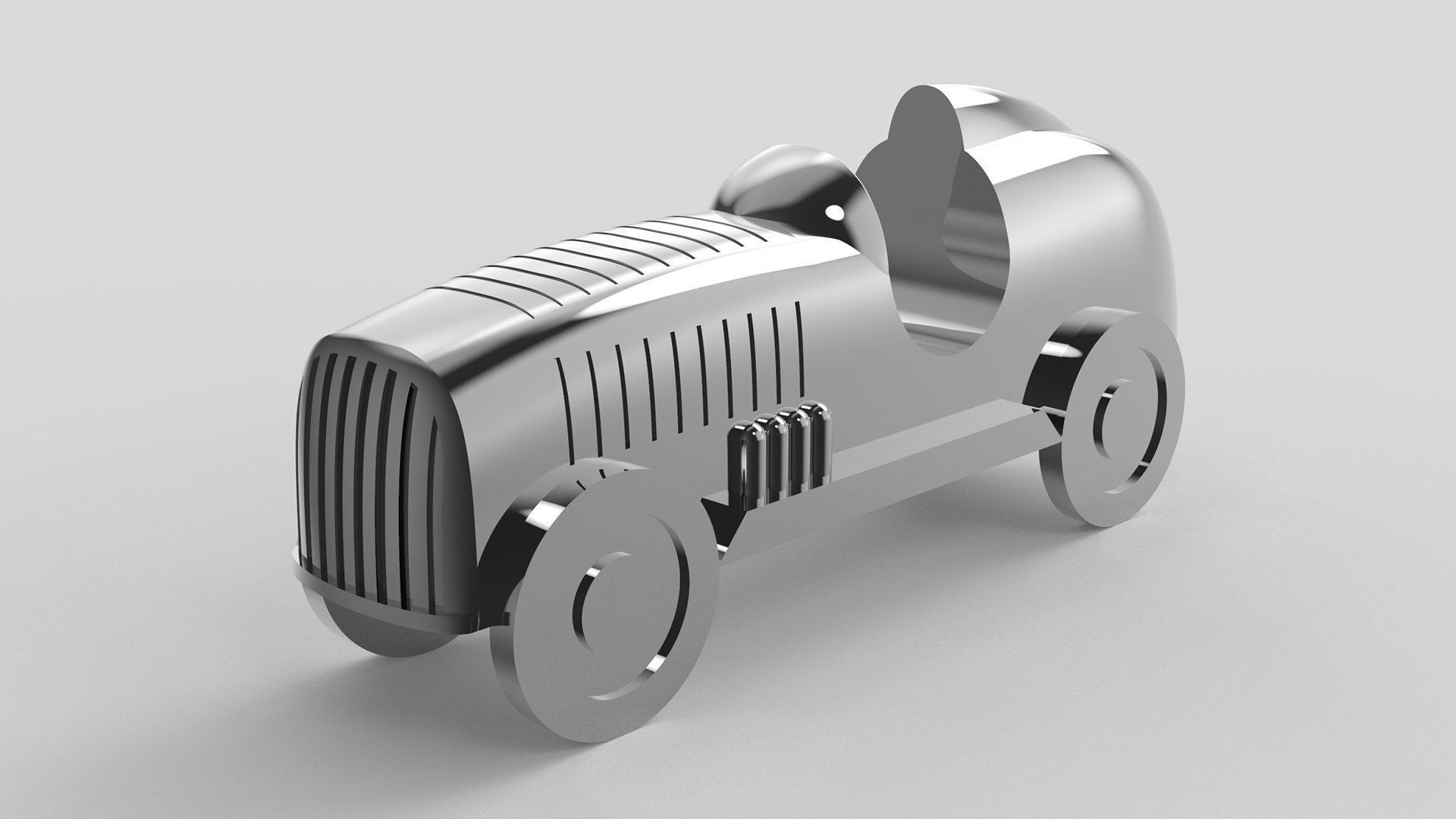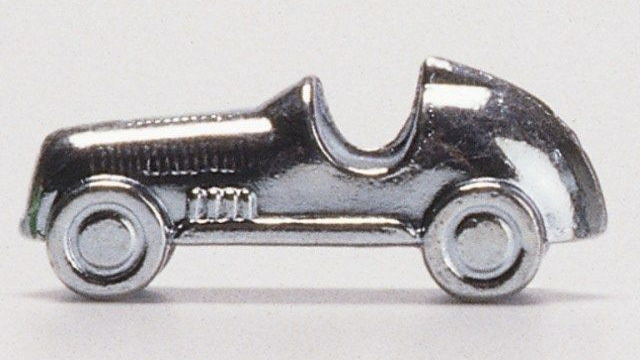 The next step was creating a manufacturing plan and the accompanying G-code in MasterCAM. The process became quite involved as it required four flips and milling on five sides, each requiring its own milling operations. The first two sides roughed out the shape of the car and cleaned the surface with a ball endmill. The next two sides etched the grill and body detailing at the front and top of the car. The last operation cleaned out the bottom surface to reveal the wheels and finished out the process.